new hair do
Hey!
I'm sure y'all are sick of hearing (reading) me apologize for not blogging in awhile. I miss y'all. I miss y'all I won't even lie or front or whatever. I miss having spare tie on my hands. I miss reading people's blog posts. I miss having fun. So, I stole time from Mr no time and went out swimming with a friend of mine on Saturday. Then we went to the mall, had pizza, milkshake, cheese cake, a scone and real life cubes of sugar I think. I can't remember now. All I know is that yours truly had a LOT of sugar on Saturday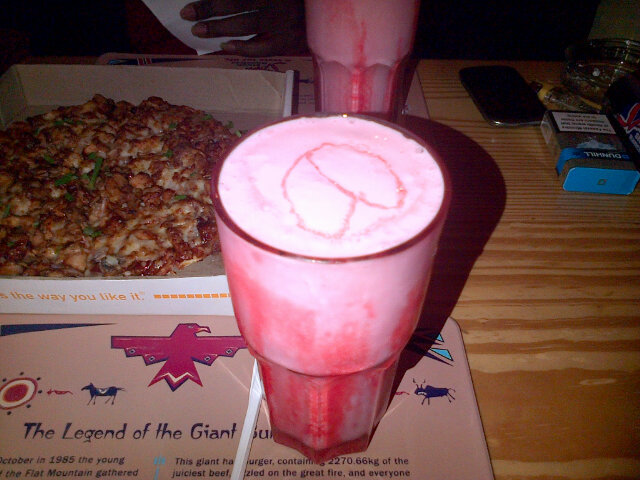 Last week, I shared
my testimony
on She Reads Truth and I was totally blown
away
by all the encouragement that I got from all those beautiful women and I must admit my heart was completely soaked in gratitude. Words cannot even begin to describe. The encouragement I got from these women came at the time I needed it the most (talk about a word in season!)
If you have been following my blog for a length of time, you would know that I have had to look to God concerning a particular relationship that I was going to enter. I just thought I'd give y'all a legit update: no relationship happening this year.
That had been my promise to God at the beginning of the year but somehow I had let a few words and passages from Scripture confuse me and make me want to break my promise to God. I don't want to go into details because of J's reputation but I can tell you confidently that sometimes...some people can inadvertently be used by the Devil to use Scripture to confuse you (did I make any sense there?) So if you don't feel inner peace about it,
don't do it!
You'll live to regret it! Ellen and Piper (readers on my blog) have told me that, God has told me that. So, I'm going to listen and...wait.
God has been, and still is taking me through a season of patiently speaking with Him daily. It used to be an uphill task getting me to just sit in God's Presence for longer than say, 20 minutes. But these days, I linger for an hour, sometimes more just being, reading His Word and allowing it take root inside of me. It still is hard on some mornings. Some mornings, I don't
feel
like talking to God, some other morning, nothing can keep me awake not even coffee, some other mornings I actually start praying and then I doze off only to wake up hours later.
God, help me.
I want to linger some more but I can't remember what else I wanted to tell y'all and I have articles that aren't going to edit themselves. Exams start this week, I'll try not to drop off the face of the earth then reappear later.
P.S can someone tell me how to get IntenseDebate working? It only works for Piper