Hello everyone!
It has been awhile I posted here not for lack of time or anything but because I wasn't entirely confident about being a depressed blogger. It's always been a big thing for me to share happy things here so since lately I haven't been feeling plenty happy, I chose not to blog at all. I'm still walking the fine line between being vulnerable with you and spilling all of my life on the internet. It's tough. On to happier things, here are some of the stuff that I absolutely loved this month
Wilson's Lemonade
Since finding this, I have drastically reduced my caffeine and fizzy drink intake. The thing I love the most about Wilson's is that it's made from freshly squeezed lemons (and you know how hard it is to find freshly squeezed anything in Nigeria). It's been doing amazing things for my skin and has helped amp my appetite for food.
This outfit
I would wear this everyday if I could (haha) and the sandals. All day everyday
Although I am considering getting suncreen with higher SPF, this has had my heart. I recently, stopped using Smartshield as it made me super sweaty. ROC is
light
and all kinds of amazing. You can order it online
here
Clean and Clear Morning Burst Detoxifying Facial Cleanser
Oil free, perfect everyday facial cleanser. It is non-drying and feels awesome. If you're out hunting for a great cleanser, this is it.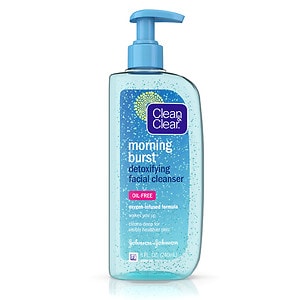 It's important for every blogger to get regular feedback from their community and online friends, in my opinion. I'm thinking and
dreaming
about a lot of fun stuff with this space and I'd like to know what you feel about me blogging about books, natural hair, fashion/style apart from my faith (which will always be a huge part of me and this space). I'd love if you could take out a minute or two to fill out
this 10-question reader survey
. It'll only take you 1 minute, I promise, and I will share feedback from the survey with you all as soon as we're done! Thank you for your feedback, support and encouragement!